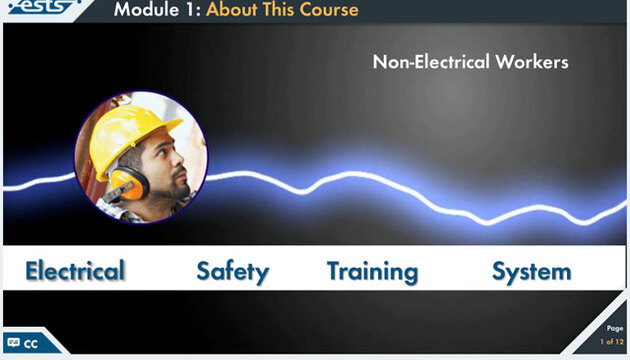 Electrical Safety Training System (ESTS) for Non-Electrical Worker Canada and USA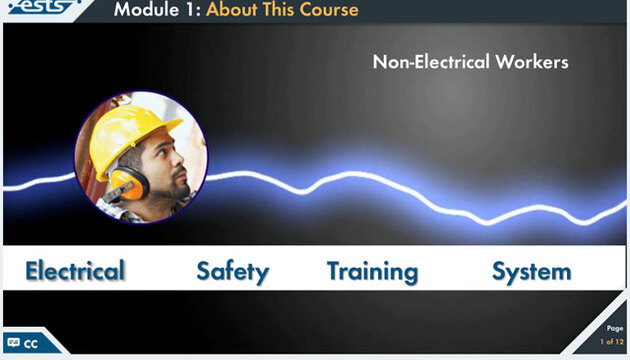 Description
Our Electrical Safety Training System (ESTS) for Non-Electrical Workers course focuses on workplace electrical safety and the methods used to recognize, identify, and avoid the electrical hazards of arc flash and shock. The worker's roles and responsibilities with energized electrical equipment are summarized in this course. Normal and abnormal equipment conditions are described and the human sense indicators of "Look, Listen, and Smell" are used to identify potential abnormal conditions. The application of safe electrical work procedures, risk of shock related to power tools, power cords, and using GFCIs are covered. The risk of injury related to Overhead Power Lines is also identified. An online Training Certificate in PDF format is issued after the course completion.
Students Who Take The ESTS Learn How To
Explain the Regulations and industry best practice Standards related to electrical safety.
Identify and understand electrical hazards and the difference between normal and abnormal conditions on energized electrical equipment.
Learn a procedure for isolating electrical equipment.
Use a Look, Listen, and Smell philosophy when you approach energized electrical equipment.
Learn about the risk of being shocked when using power tools, power cords, and the need for GFCIs.
Learn about Overhead Power Line safety.
Understand the requirements for electrical incident emergency response and incident reporting requirements.
Course Outline
Course Introduction
Introduction to Electricity
Standards and Regulations
Roles and Responsibilities
Understanding the Risks
Taking Precautions
Reporting Incidents and
Emergency Response
Conclusion and Final Exam
Course Details
Length:
1 hour and 30 minutes